World Class Periodontist & Implant Dentist
In Sarasota, Florida
The Dr. Pawlus Difference: Training, Experience, An Artist's Touch
There are hundreds of dentists in Sarasota/Bradenton yet only a handful have the experience and training to do the job RIGHT the first time. Do not trust your appearance and lifetime health to just any general dentist you come across on the internet. Our team is reknowned for delicate, comfortable dentistry that gets real results. Are you considering
IMPLANT DENTISTRY or PERODONTIAL GUM CARE? Contact our team to learn all your options.
Meet Dr. Michael
Pawlus, DDS, MS
A REPUTATION FOR EXCELLENCE IN MODERN DENTISTRY
As a diplomate of the American Board of Periodontology Dr. Pawlus and his staff will provide you with comprehensive periodontal treatment and education. We also provide diagnostic procedures and treatment for oral pathology as well as dental implant surgery for replacement of missing teeth.
We take the time to explain your treatment options and to inform you of additional preventative care methods. We are here to listen to your questions and concerns and to help provide solutions leading to your better health.
Our office is conveniently located in Sarasota, FL and we invite you to call with any questions. We will do everything possible to ensure you a pleasant visit.
Services and Specialties We Offer
A Commitment To Exceptional Care
From gum surgery to placing strong, secure implants we're on the leading edge of modern dentistry.
Our team are gum and implant EXPERTS. We have the tools, training and techniques to solve your problems.
Ready to experience the Dr. Pawlus difference? Check out what we can do for you:
PerioSciences Products
Many general dentists just don't have the resources or depth of knowledge to ensure lifetime gum health. We're partnered with the PerioSciences line of products to provide our patients with the tools to keep their gums healthy for life.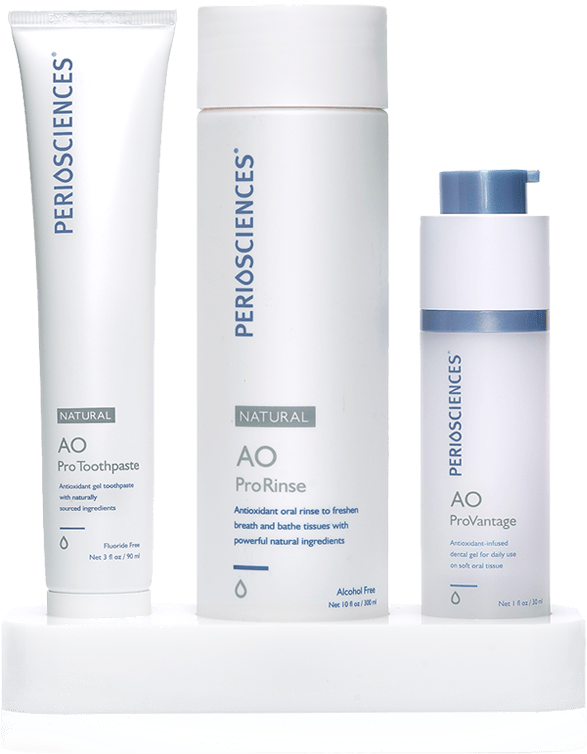 PerioSciences complete oral care systems redefine oral care. The family of AO Pro products utilize novel combinations of specific antioxidants for any oral care concern. Each system contains a specific formula of toothpaste and mouth rinse for the concern as well as AO ProVantage Gel.
Natural Ingredients : Ideal for patients who prefer natural, organic products. Free of alcohol, fluoride, sodium lauryl sulfate, parabens, and artificial sweeteners. Environmentally friendly and naturally healthful.
Antioxidant Combination : Targeted antioxidants, phloretin and ferulic acid, in oral care system work synergistically. Counteract toxins that cause free radicals and help maintain normal pH balance. Indicated for patients following oral surgery or with other delicate oral conditions.
Before & After Case Studies
A picture is worth a thousand words. Check out how we restore gum health and get patients on track.
Gum recession and disease can lead to a host of other conditions throughout the body. Get healthy gums and get on with your life.
Dr. Pawlus trained in Chao Pinhole Technique by Dr. Chao - Photos courtesy of Dr. Chao.












Financing
For your convenience, we accept cash, personal checks and all major credit cards (Visa, MasterCard, Discover, and American Express). Payment is expected at the time of service.
Our office currently participates with the Gulf Coast Dental Network which includes Sarasota Memorial Hospital, The City of Sarasota, and Ringling College of Art & Design.
Testimonials
Real world results. Trust the local Sarasota and Venice reviews we've received to help you choose our practice. We pride ourselves on our results and our thousands of happy patients.

As always, everyone is friendly,helpful,and polite. The doctor is very thorough in his exam and explanation. All in all a very positive experience.
Carol M

Very professional office. Great caring staff. Dr. Pawlus takes the time to explain your situation and answer all questions you may have. I highly recommend him
Reina B

Great visit! Office staff, hygienist, and Dr.Pawlus were very friendly and professional. Glad I chose them to be part of my health care team.
Merle H