Dental Implants by Dr. Michael Pawlus
If you have suffered tooth loss due to periodontal disease, accident, or other cause, Dr. Michael Pawlus is here to help you regain your confidence and beautiful smile. With over two decades of dental surgery experience, Dr. Pawlus is the periodontist you want to fix your smile. For those suffering from the loss of one or more teeth, dental implants may be the answer. In general, dental implants may be right for you if you:
Have one or more missing teeth.
Have a jawbone that's reached full growth.
Have adequate bone to secure the implants or can have a bone graft.
Have healthy oral tissues.
Don't have health conditions that will affect bone healing.
Are unable or unwilling to wear dentures.
Want to improve your speech.
A REPUTATION FOR EXCELLENCE IN MODERN DENTISTRY
As a diplomate of the American Board of Periodontology Dr. Pawlus and his staff will provide you with comprehensive periodontal treatment and education.
We also provide diagnostic procedures and treatment for oral pathology as well as dental implant surgery for replacement of missing teeth.
We take the time to explain your treatment options and to inform you of additional preventative care methods.
We are here to listen to your questions and concerns and to help provide solutions leading to your better health…Read More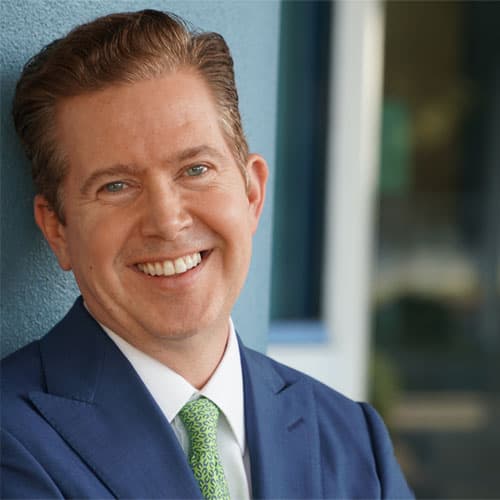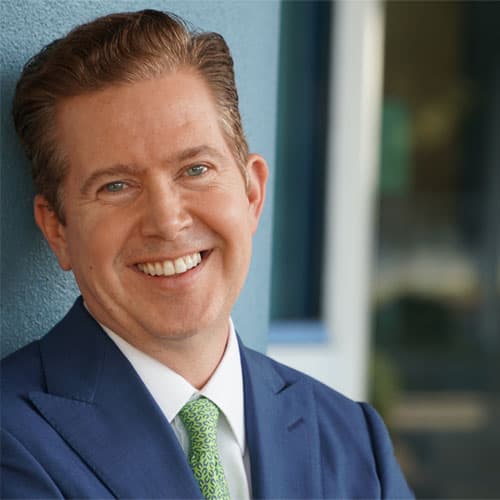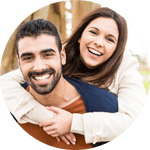 Section 1
What are Dental Implants?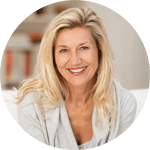 Section 2
Are Dental Implants Better than Dentures?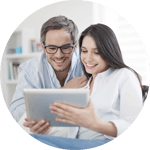 Section 3
What are the Advantages of Dental Implants?
Section 4
What are the Types of Implants?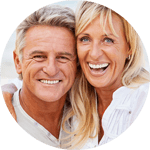 Section 5
How Successful and Safe Dental Implants?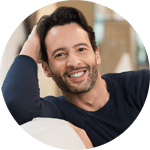 Section 6
How Do You Take Care of Dental Implants?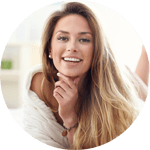 Section 7
Can Anyone Get Dental Implants?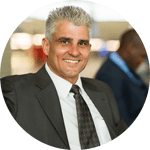 Section 8
What Is Involved in Getting a Dental Implant?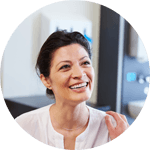 Section 9
How Painful Are Dental Implants?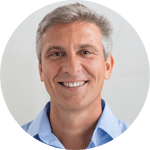 Section 10
What are the Risks of Dental Implants?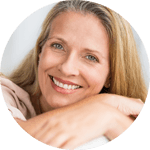 Section 11
How Do I Prepare for Implant Surgery?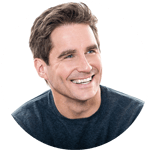 Section 12
What Can I Expect?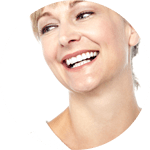 Section 13
What Happens After My Procedure?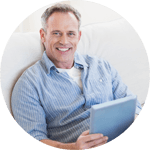 Section 14
Results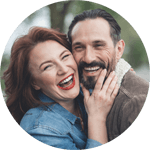 Section 15
How much do dental implants cost?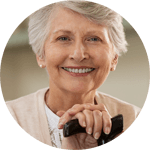 Section 16
Does Insurance Cover the Cost of Dental Implants?
What are Dental Implants?
A dental implant is the closest thing you can get to a healthy, natural tooth. A dental implant is an artificial tooth root surgically implanted into your jaw to hold a replacement tooth or bridge. The artificial tooth root is usually made of titanium, and once it is placed in your jaw, it will bond to your natural bone and becomes a sturdy base for supporting one or more artificial teeth called crowns, which are custom made to match your natural teeth and fit your mouth. The implanted tooth (crown) will not slip, make noise, or cause bone damage. As an added benefit the dental implant won't decay, and dental implants allow you to live the way you want. Dental implants allow you to eat confidentially, smile, laugh, and enjoy your everyday activities without worry. Dental implants are the only dental restoration option that preserve natural bone and help stimulate bone growth.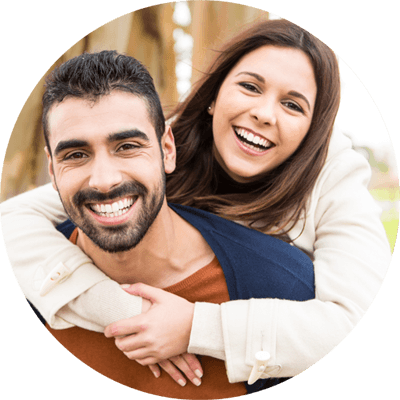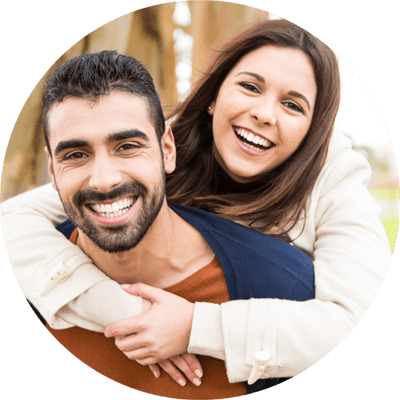 Are Dental Implants Better than Dentures?
Dental Implants: To receive implants, you need to have healthy gums and adequate bone to support the implant. You must also commit to keeping these structures healthy. Meticulous oral hygiene and regular dental visits are critical to the long-term success of dental implants.
Dentures: For some people, ordinary bridges and dentures are simply not comfortable or even possible, due to sore spots, poor ridges or gagging. In addition, ordinary bridges must be attached to teeth on either side of the space left by the missing tooth. An advantage of implants is that no adjacent teeth need to be prepared or ground down to hold your new replacement tooth/teeth in place.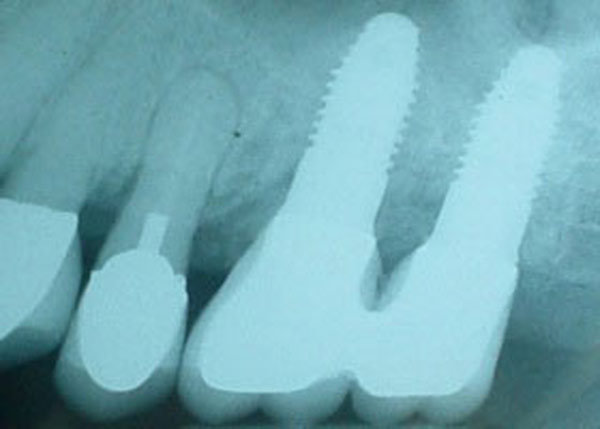 What are the Advantages of Dental Implants?
Improved appearance. Dental implants look and feel like your own teeth, and since they are designed to fuse with bone, they become permanent.
Improved speech. With poor-fitting dentures, the teeth can slip within the mouth causing you to mumble or slur your words. Dental implants allow you to speak without the worry that teeth might slip.
Improved comfort. Because they become part of you, implants eliminate the discomfort of removable dentures.
Easier eating. Sliding dentures can make chewing difficult. Dental implants function like your own teeth, allowing you to eat your favorite foods with confidence and without pain.
Improved self-esteem. Dental implants can give you back your smile and help you feel better about yourself.
Improved dental health. Since nearby teeth are not altered to support the implant, more of your own teeth are left intact. Individual implants also allow easier access between teeth, improving oral hygiene.
Durability. With good care, many implants last a lifetime.
Convenience. Dental implants eliminate the embarrassing inconvenience of removing dentures, as well as the need for messy adhesives to keep them in place.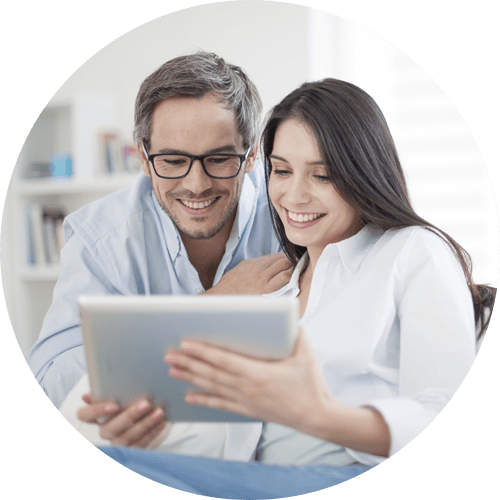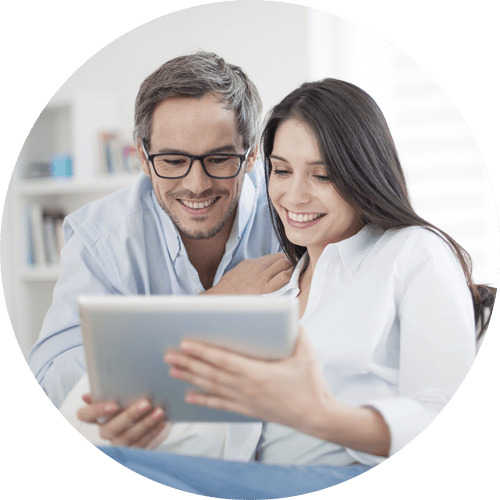 What are the Types of Implants?
The American Dental Association considers two types of implants to be safe. They are:
Endosteal (in the bone) – This is the most common type of implant. This type includes screws, cylinders, or blades surgically placed into the bone. Each implant holds one or more implanted teeth. This type of implant is generally used as an alternative for patients with bridges or removable dentures.
Subperiosteal (on the bone) – Implants placed on top of the jaw with the metal framework protruding through the gum to hold the implanted tooth. Generally used for those individuals who are unable to wear conventional dentures.
How Successful and Safe Dental Implants?
In general, dental implants have a success rate of up to 98%.
Modern dental implants have been successfully used for over 30 years. They are the strongest devices available to support replacement teeth, and they allow these new teeth to feel, look, and function naturally. Dental implant surgery is one of the safest and most predictable procedures in dentistry. Currently, over 3 million people in the United States have dental implants.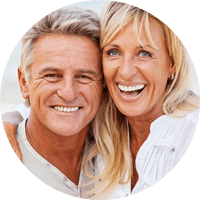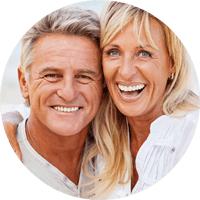 How Do You Take Care of Dental Implants?
Dental implants require the same care as real teeth, including brushing, flossing, rinsing with an antibacterial mouthwash, and regular dental check-ups.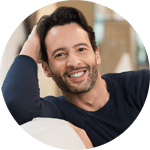 Can Anyone Get Dental Implants?
In most cases, anyone healthy enough to undergo a routine dental extraction or oral surgery can be considered for dental implants. Patients should have healthy gums and enough bone to hold the implant. They also must be committed to good oral hygiene and regular dental visits.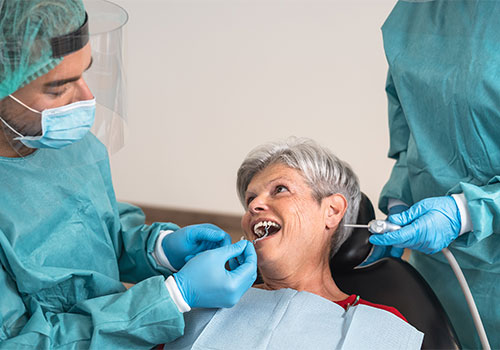 What Is Involved in Getting a Dental Implant?
The first step in the dental implant process is the development of an individualized treatment plan. The plan addresses your specific needs and is prepared by Dr. Pawlus and his team of professionals who are specially trained and experienced in oral surgery and restorative dentistry.
During dental surgery, the tooth root implant is placed into the bone socket of the missing tooth. As the jawbone heals, it grows around the implanted metal post, anchoring it securely in the jaw. The healing process can take from six to 12 weeks.
Once the implant has bonded to the jawbone, a small connector post — called an abutment — is attached to the post to securely hold the new tooth. To make the new tooth or teeth, Dr Pawlus will make impressions of your teeth and create a model of your bite (which captures all your teeth, their type, and arrangement). The new tooth or teeth is based on this model.
Dr. Pawlus will match the color of the new teeth to your natural teeth, and since the implant is secured within the jawbone, your replacement teeth look, feel, and function just like your own natural teeth.
How Painful Are Dental Implants?
Most people who have received dental implants say that there is very little discomfort involved in the procedure. Local anesthesia can be used during the procedure, and most patients report that implants involve less pain than having a tooth extraction. After the dental implant, mild soreness can be treated with over-the-counter pain medications.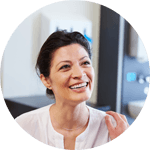 What are the Risks of Dental Implants?
Problems are rare with dental implant surgery, but if they occur, they're usually minor and easily treated. Risks might include:
Infection at the implant site
Injury or damage to surrounding structures, such as other teeth or blood vessels
Nerve damage, which can cause pain, numbness or tingling in your natural teeth, gums, lips or chin
Sinus problems, when dental implants placed in the upper jaw protrude into one of your sinus cavities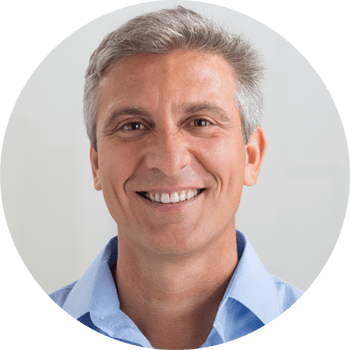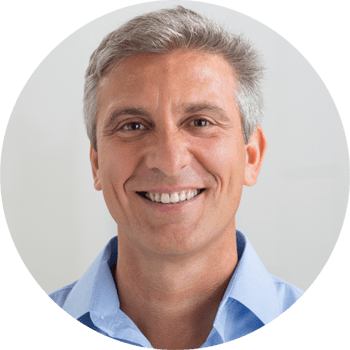 How Do I Prepare for Implant Surgery?
Because dental implants require one or more surgical procedures, you must have a thorough evaluation to prepare for the process, including a:
Comprehensive dental exam.You may have dental X-rays and 3D images taken, and have models made of your teeth and jaw.
Review of your medical history.Inform Dr. Pawlus of any medical conditions and any medications you take, including prescription and over-the-counter drugs and supplements. If you have certain heart conditions or orthopedic implants, Dr. Pawlus may prescribe antibiotics before surgery to help prevent infection.
Treatment plan.Tailored to your situation, this plan considers factors such as how many teeth you need replaced and the condition of your jawbone and remaining teeth.
To control pain, anesthesia options during surgery include local anesthesia, sedation or general anesthesia. Dr. Pawlus will determine which option is best for you, and he will instruct you about eating and drinking before surgery, depending on what type of anesthesia you have. If you're having sedation or general anesthesia, plan to have someone take you home after surgery and expect to rest for the remainder of the day.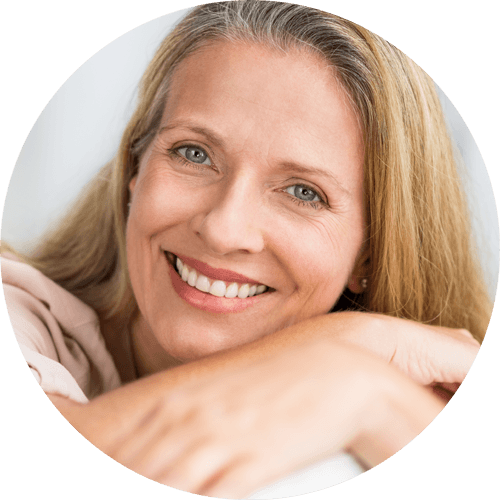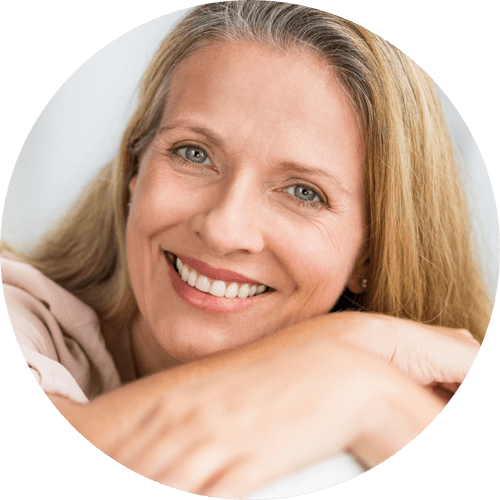 Dental implant surgery is usually an outpatient surgery performed in stages, with healing time between procedures. The process of placing a dental implant involves multiple steps, including:
Damaged tooth removal
Jawbone preparation (grafting), when needed
Dental implant placement
Bone growth and healing
Abutment placement
Artificial tooth placement
The entire process can take several months from start to finish. Much of that time is devoted to healing and waiting for the growth of new bone in your jaw. Depending on your situation, the specific procedure performed, or the materials used, certain steps can sometimes be combined.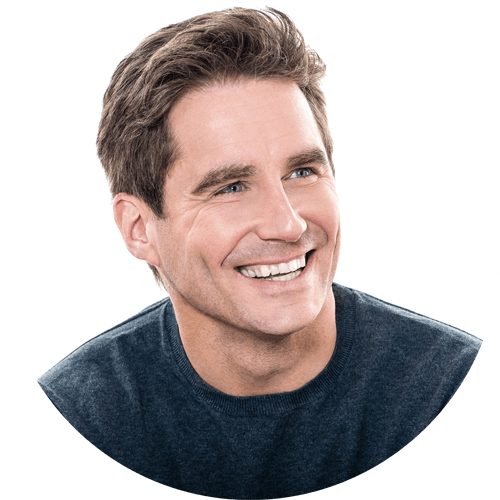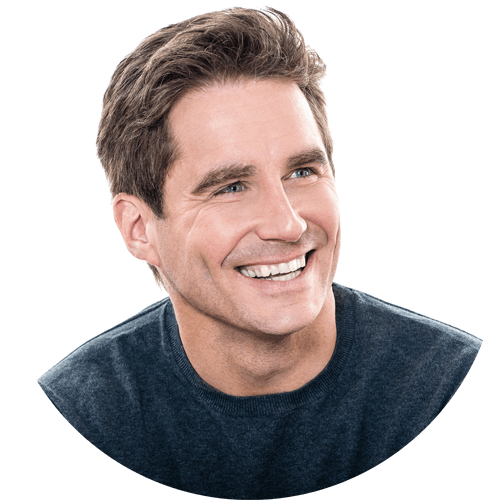 What Happens After My Procedure?
Whether you have dental implant surgery in one stage or multiple stages, you may experience some of the typical discomforts associated with any type of dental surgery, such as:
Swelling of your gums and face
Bruising of your skin and gums
Pain at the implant site
Minor bleeding
You may need pain medications or antibiotics after dental implant surgery. If swelling, discomfort or any other problem gets worse in the days after surgery, contact Dr. Pawlus' office. After each stage of surgery, you may need to eat soft foods while the surgical site heals. Typically, Dr. Pawlus uses stitches that dissolve on their own. If your stitches aren't self-dissolving, Dr. Pawlus will remove them.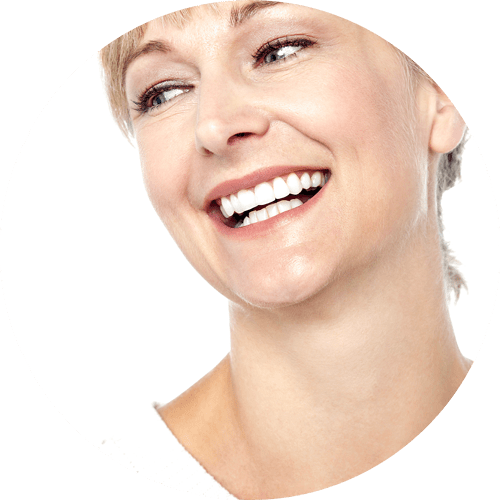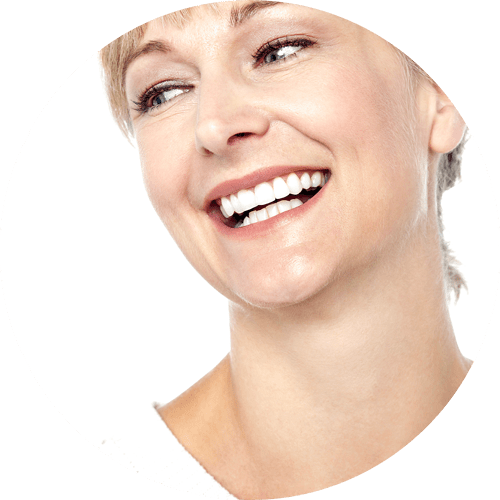 Most dental implants are successful, but you can help your dental work — and remaining natural teeth — last longer if you:
Practice excellent oral hygiene.Just as with your natural teeth, keep implants, artificial teeth and gum tissue clean. Specially designed brushes, such as an interdental brush that slides between teeth, can help clean the nooks and crannies around teeth, gums and metal posts.
See your dentist regularly.Schedule dental checkups to ensure the health and proper functioning of your implants and follow the advice for professional cleanings.
Avoid damaging habits.Don't chew hard items, such as ice and hard candy, which can break your crowns — or your natural teeth. Avoid tooth-staining tobacco and caffeine products. Get treatment if you grind your teeth.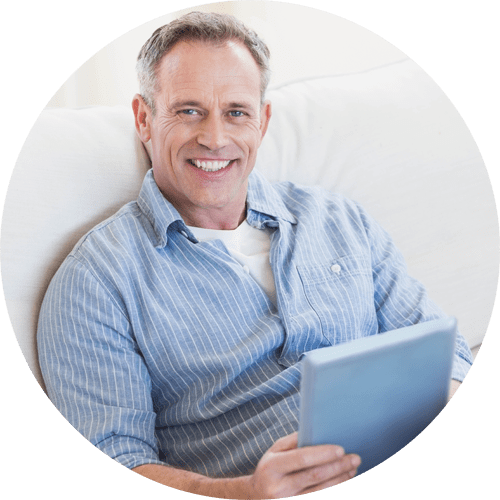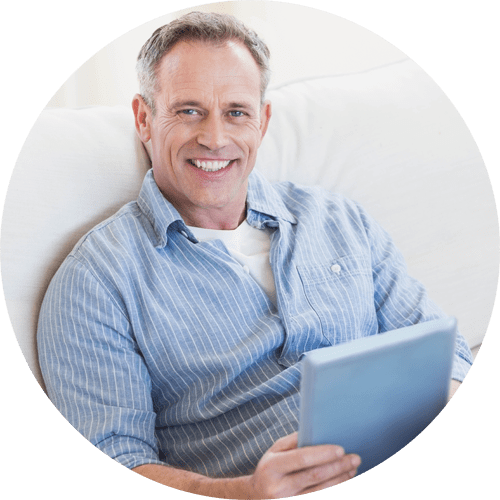 How much do dental implants cost?
Cost varies on the individual needs, and since your teeth affect everything from your smile and confidence, to your ability to eat, speak and participate in the activities you enjoy, and because there is no better option to restore missing teeth, dental implants should be considered a long-term investment. No two patients, or their customized dental implant treatments, are exactly alike, so the number of appointments, procedures and cost of dental implants varies depending on the person. Unlike other tooth replacement options, dental implants last a very long time and are highly customized for your teeth and mouth – that is why they look so natural.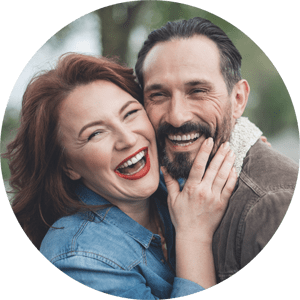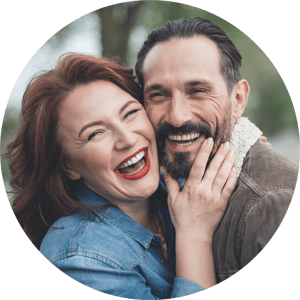 Does Insurance Cover the Cost of Dental Implants?
Recognizing the long-term patient benefits over other treatment options and depending on the cause of tooth loss, an increasing number of insurance companies have started providing some coverage. However, in general dental implants are not covered by dental insurance. Detailed questions about your individual needs and implant financing should be discussed with Dr. Pawlus and your insurance provider.