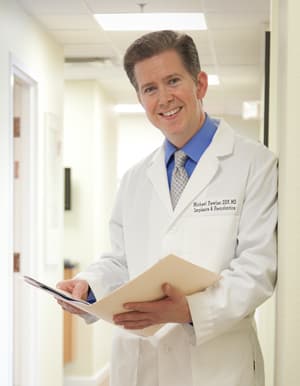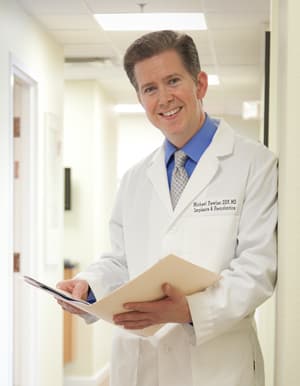 We also provide diagnostic procedures and treatment for oral pathology as well as dental implant surgery for replacement of missing teeth. We take the time to explain your treatment options and to inform you of additional preventative care methods. We are here to listen to your questions and concerns and to help provide solutions leading to your better health. Our office is conveniently located in Sarasota, FL and we invite you to call with any questions. We will do everything possible to ensure you a pleasant visit.
Educational and Professional Background
Dr. Pawlus graduated with honors at The University of Iowa with a Bachelor of Science in Biology. He continued on to receive his D.D.S. degree from The University of Iowa College Of Dentistry. While he attended this University he was presented several awards including a Dental Research Award from the College Of Dentistry and an Outstanding Achievement in Dental Research Award. His specialty training was at the University of Florida where he received his Certificate in Periodontics and a Masters Degree in Biology. His Master's research was on root biomodification to enhance healing after periodontal surgery. Following graduation he moved to Sarasota where he is currently in private practice.
Dr. Pawlus is a part-time musician and has a great passion for music. He enjoys playing in everything from a 20-piece big band to jazz quartets, blues bands, and classic rock bands. His current band is the Alternator Blues Band in Sarasota. He also enjoys running, playing golf and is very involved with several local social and charitable organizations.
Additional Awards
Annual Student Award from the American Academy of Periodontology
Dr. Billy Pennel Award from the Southern Academy of Periodontology
Research Activities and Publications
Research in Resin-modified glass ionomers 1993-1997.
Research in topically applied substances to aid in healing in conjunction with periodontal surgery 1997-2002.
"Depth of Cure of Resin Modified Glass Ionomers, "Swift EJ, Pawlus MA, Vargas MA. Dental Materials 1995; May 11 (3):196-200.
"Shear Bond Strengths of Resin Modified Ionomer Restorative Materials, " Swift EJ, Pawlus MA, Vargas MA. Operative Dentistry 1995; July-Aug 20 (4): 138-143.
"The Effect of Chemical Root Biomodification On In Vitro Fibroblast Attachment," Pawlus MA, Oxford GE, Humphreys-Beher MG. Abstract #3464, Journal of Dental Research 2000.
Presentations
International Association of Dental Research Annual Meeting:
Seattle, Washington 1994
San Antonio, Texas 1995
San Francisco, California 1996
Washington, D.C. 2000
San Diego, California 2002.
Southern Academy of Periodontology:
Annual Meeting Captiva, FL 1998.
Memberships in Professional Organizations
American Dental Association
American Academy of Periodontology
American Board of Periodontology
Southern Academy of Periodontology
Florida Dental Association
Florida Association of Periodontology
West Coast Dental Association
Sarasota County Dental Association